The Trauma Trigger
No one yet knows exactly what causes fibromyalgia, or when it starts. But it's commonly accepted that it is triggered by some form of trauma. It could be physical trauma, such as a car accident, or emotional trauma, such as the loss of a loved one, or both, as with abuse. Perhaps there is a predisposition to fibromyalgia or other autoimmune disorders that lies within us, dormant, until the right combination of circumstances triggers the onset in full force.
Life's Traumas
I have suffered a cascade of traumas, as many do. Being an empath, I may be more sensitive than others. But when my parents separated when I was sixteen, I was traumatized. Shortly after that I was raped. Traumatized. As a reporter, I was consistently exposed to tragedy and trauma and the aftermath. I turned to alcohol to numb the after-effects of those traumas and the ones yet to come.
The Trauma Trigger, my debut book, is about the traumas that I – and others with fibromyalgia – endured. It's about learning to deal with the stresses, to manage the pain and fatigue, and adjust lifestyle to minimize symptoms. And it is about how attitude and the power of the mind can help us overcome what can be a debilitating disease to thrive despite our fibromyalgia.
Shawna
Trauma's like Shawna's, for example.
Shawna's fibromyalgia diagnosis was a happy day – the day she had medical validation that she wasn't imagining things, she wasn't crazy, her illness was real and had a name. But like so many others diagnosed and then abandoned by a medical system ill-equipped to deal with this burgeoning auto-immune disorder, she soon realized she was more on her own than ever.
Shawna believes her fibromyalgia trigger was childhood trauma. Raped by her father, abused by her uncles, beaten by her stepmother, and forced to eat her own vomit by her grandmother, Shawna grew up relying on the numbing effects of alcohol and drugs to survive. But survive she did, raising her own daughter, holding down a good government job, buying a home.
The Trauma Trigger tells Shawna's story and the stories of other fibromyalgia survivors as a way to help build an understanding of the often, but not always, devastating impact of this disease. From tragic stories like Shawna's spring hope, as we learn about the heroic persistence of searching and failing, then searching and finding ways to manage, to function, and yes, to enjoy life with fibromyalgia. The Trauma Trigger shows us how our own attitudes around acceptance and trust may be the most powerful instrument in our toolbox, and that we're never, ever alone.
Boni's Diagnosis
My own fibromyalgia diagnosis came nearly 15 years ago, after more than a decade of medical searches, queries, tests and examinations for the cause of myriad complaints. I've read dozens of books, tried a gazillion treatments, methods, and approaches. I don't have all the answers, indeed some days I wonder if I have any answers at all! I am Canadian, a former award-winning journalist, now an independent writer living and working aboard Ingenium, my 40' sailboat currently in Mexico's Sea of Cortez.
---
Please sign up below to be notified when there is a new post published here.
Count me in
Please send me 4 Secret Tips to Prevent Your Fibromyalgia from Ruining Your Relationship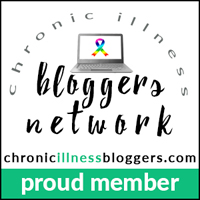 It is oh-so-tempting to keep pushing through pain and fatigue …Read More »




Why I quit taking amitriptyline has nothing to do with …Read More »




Living with chronic pain, regardless of which illness is the …Read More »